About Us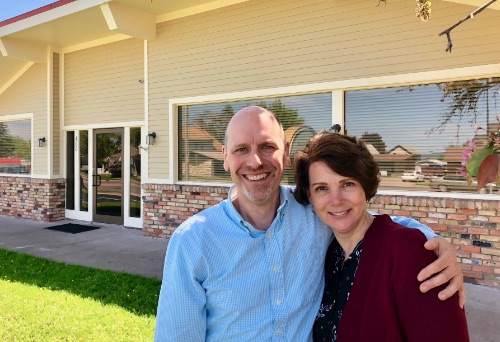 Dr. Pat Hickman opened Hickman Chiropractic in 1990 to serve our community with natural health care solutions.
He and his wife, Linda, both grew up in the northland. They knew the Ashland area was the right place to raise their family and feel blessed to call it home!
Our Mission Statement:
To help as many people in our lifetime as we can — especially families.
Dr. Pat has received extensive postgraduate training that allows him to provide care for all ages, from infants to seniors.
Starting your children with regular chiropractic checkups will give them every advantage while they grow, helping them reach each of their milestones as they should. Whether you're in pain or simply seeking a lifestyle of wellness, we can help!
A Patient-Centered Approach
Dr. Pat will personalize a care plan to address your specific needs. He's an expert in chronic problems and will take all the time needed to listen and fully understand your concerns. You'll always know what Dr. Pat is doing and why before starting. We'll fully answer all questions you have with straightforward, honest answers, supporting you on each step of your journey to health.
Take the first step toward living a healthy, pain-free life. Speak with us today!
---
About Hickman Chiropractic | (715) 682-5656