Dr. Pat Hickman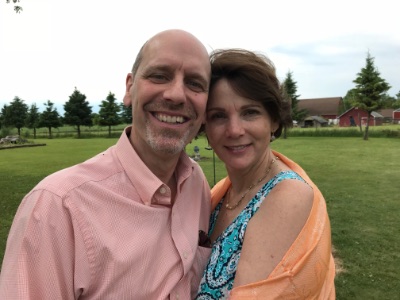 A Low Back Injury Sidelined Me
I played basketball in high school, and like so many active kids today, a sports injury turned into a daily problem for me. My mom was seeing a chiropractor at the time and she took me in to see if they could help with my chronic low back problems.
Better Health without Drugs or Surgery
Experiencing chiropractic's success with his problems was all Dr. Pat needed to decide he wanted to help people in the same natural way. "Restoring health, vitality and motion without drugs or surgery was both simple and profound."
Training in Chiropractic and Nutrition
Dr. Pat attended the University of Wisconsin-River Falls to complete his undergraduate degree in biology and chemistry. He then went on to Northwestern Health Sciences University and earned his Doctor of Chiropractic. The additional qualifications Dr. Pat holds include:
Certified Chiropractic Sports Practitioner
Certification of Qualification in Chiropractic Radiology
Certified in Nutrition by the state of Wisconsin
It was in 2007 that Dr. Pat decided he wanted to help patients further improve their body's function with nutritional knowledge that would complement his chiropractic care.
Nutrient-poor foods stress the body and nerve system. Nutrition helps with the natural healing process of chiropractic.
Enjoying the Ashland Community
Dr. Pat opened Hickman Chiropractic in 1990 and loves calling the Ashland area home. His continuing education courses include training in pediatrics, geriatrics, nutrition, sports injuries and chronic and acute pain. He and his wife, Linda, who you might see around the office, have six children and four grandchildren. They enjoy the beauty of the Chequamegon Bay area and all it has to offer.
Professional Associations and Awards
Dr. Pat has been the recipient of several awards during his two-plus decades in practice. He has been named the Outstanding Young Chiropractor by the Wisconsin Chiropractic Association. Dr. Hickman's interest in sustainability led Hickman Chiropractic to be awarded the Environmental Stewardship Award from the Lake Superior Binational Forum.
Dr. Pat is a member of:
Memorial Blood Centers has honored Hickman Chiropractic for their strong participation in blood drives.
Dr. Pat's years of experience and extensive training will help you reach the highest possible levels of health. Don't let pain take over your life. Contact our office today!
---
Dr. Pat Hickman | Chiropractor Ashland | (715) 682-5656